M.W.Lem is a private owned company established by the late Martin Wilhelm Lem in 1935. The owner today is Mr. Per Chr Lem who took over the company in the year 2002. Mr Per Y Lem took over in 1959 when his uncle Martin Wilhelm Lem died.
The company is based on exclusive agency contracts for Norway with foreign companies in Germany, Czech Republic, Slovakia, Austria, England, Italy, China, Pakistan and Russia. The company is member of the Norwegian Import- and Export-Agent's Assosiation.
When Per Y. Lem took over, the main activity of the company was based upon representation of Canadian and Australian Stevedoring companies for Norway and supply of bunkers (coal) for Norwegian vesels. This business had a negative future and Per Y. Lem decided to continue also in the trade of Sport and Paper well known to him after 9 years experience in another agency company.
Today the activty of the company is devided into two main sections, actually sport and camping, and office equipement including furnitures.
The policy of M. W. Lem is to supply mainly wholesalers and chains of importers all over the country. Because of this policy the company has got the very best reputation among the wholesalers, who are important for good distribution all over Norway, which has a population of only 5 million people spread over a distance of approx. 2700 km from south to north.
The main articles in vinter-sport are hockey- and figure-skates, skis, ski-boots. Connecting articles like ski-bindings,Snow-shoes hockey-sticks and hockey-equipement etc. are also in the assortement.
Summer-sport and camping articles are mainly tents and mattresses as well as rucksacks and fishing-articles. This wide range of articles is attractive for the serious importers, who appreciate to deal with an agent having the policy not to supply the many small retailers.
The company is only working on commission base and is not buying in own account and thus able to offer the best conditions to the large importers and the chains all over the country.
M. W. Lem Agentur
Blomsterkroken 30
N-1344 Haslum
Norway
Phone: +47 90638846
Fax: +47 94771474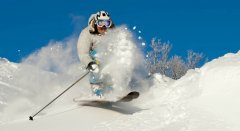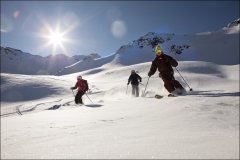 Feveien 4 A
N-3474 Åros
Norway